Micro Electro Fabrication Facility
With the ability to fabricate devices as small as one-millionth of a metre, the new Micro Electro Fabrication facilities at UBC's Okanagan campus provide state-of-art tools for a new generation of engineering students. The labs and faculty also create solutions for wide scope of industry and community partners.
Related Content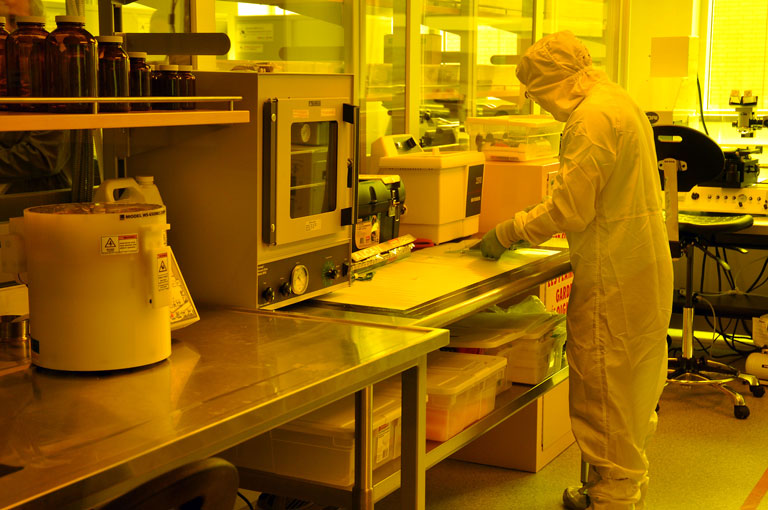 Associated Campus
Okanagan Campus
Twitter
RT @BCCHresearch: Smartphone-based, incredibly powerful, inexpensive... Why Dr. Guy Dumont says #votebcchf. @eceubc @ubcappscience https:/…
about 20 hours ago.
Jenn Bhatla found her calling as engineer while on her Co-op work term in India. What's YOUR Co-op story? #CoopWeek… h
ttps://t.co/BIPLYeU3pl
1 day ago.
Learn how ecology can guide urban design. Ecodesign for Cities and Suburbs is a free #UBCx online course on #edX! h
ttps://t.co/KxWtnTPBz3
1 day ago.
RT @ICIMPACTS: New 5-Part #Water series on IC-IMPACTS! Part 4: @nbanthia Trading & Training in India @Waterlution @UBC @CanadaTrade https:/…
2 days ago.
Want to be a leader in #water management? Our MEL in Integrated Water Management is the way to go!… h
ttps://t.co/AZWRTmRVYu
2 days ago.
RT @ubconews: .@ubcengineering Prof. Jonathan Holzman is improving the pace of electronics at lightning speed h
ttps://t.co/pTfelWInYB
https…
2 days ago.
Achieved Milestone
Building Opening