Micro Electro Fabrication Facility
With the ability to fabricate devices as small as one-millionth of a metre, the new Micro Electro Fabrication facilities at UBC's Okanagan campus provide state-of-art tools for a new generation of engineering students. The labs and faculty also create solutions for wide scope of industry and community partners.
Related Content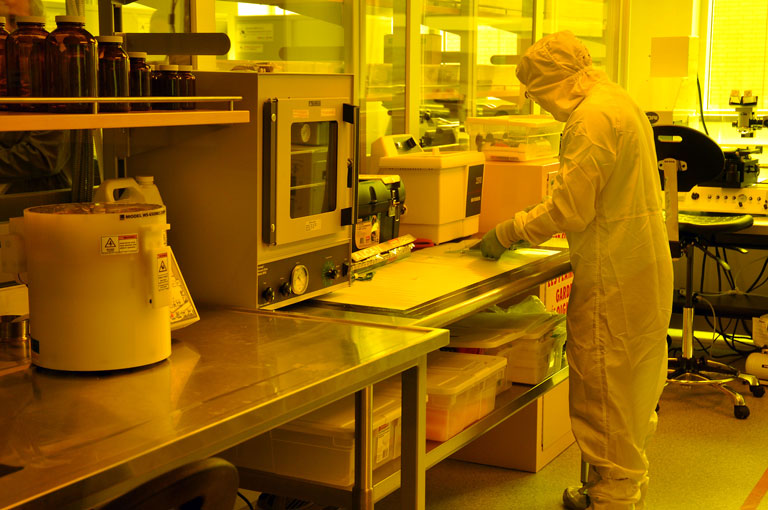 Associated Campus
Okanagan Campus
Twitter
RT @EngineersCanada: Canada will need 216,000 tech positions filled in these 5 key sectors by 2021 h
ttps://t.co/FXAyE3eutX
via @CompDealerN…
about 8 hours ago.
#UBCO Civil Engineering student finds haven in the international campus community. Read Joses Akampurira's story at… h
ttps://t.co/kO841w8SUF
5 days ago.
RT @loubosshartubc: #Vancouver #UBC startup wins $1M financing to scale up hollow microneedle tech #Microdermics @ubcentrepreneur @ubcappsc…
5 days ago.
Don't miss out on the 2017 ICICS-@ECEUBC-@IEEEorg Workshop on Future Communications and Multimedia Systems!… h
ttps://t.co/QT2rJ3A14i
5 days ago.
RT @WWEST_SFU: Early bird prices on our @WinSETTCentre workshop "Networks, Mentors & Sponsors" only go until April 25! More info: h
ttps://t…
5 days ago.
RT @ICIMPACTS: 2017 Student Poster Competition subm deadline in 3 days! h
ttps://t.co/5SrYRcBfbo
@ubcengineering @ubcscience @UofAResearch @…
6 days ago.
.@UBC @BoardofTrade Having supervised 40 PhD and 49 Master students, Rabab has won the 2017 Wendy McDonald Outstand… h
ttps://t.co/oqHusGRS6r
7 days ago.
In 1981, @UBC's Rabab Ward became the first woman professor in #engineering in #BC & the first woman lecturer in t… h
ttps://t.co/L5P4ILqx3e
7 days ago.
Achieved Milestone
Building Opening