Micro Electro Fabrication Facility
With the ability to fabricate devices as small as one-millionth of a metre, the new Micro Electro Fabrication facilities at UBC's Okanagan campus provide state-of-art tools for a new generation of engineering students. The labs and faculty also create solutions for wide scope of industry and community partners.
Related Content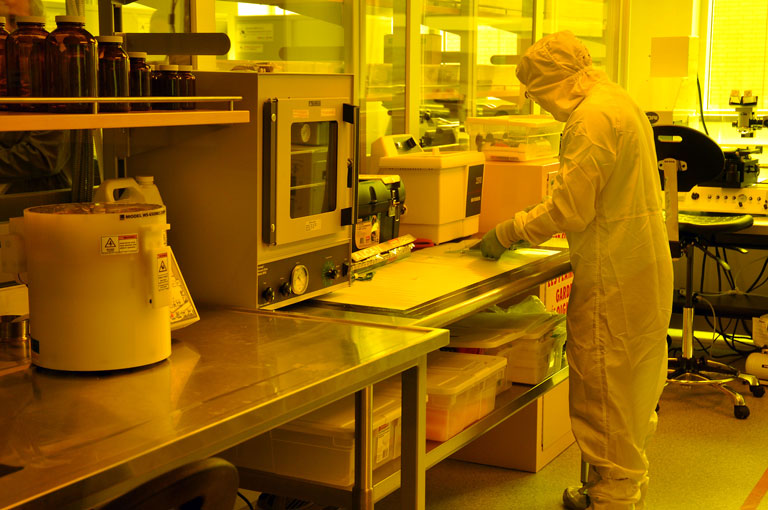 Associated Campus
Okanagan Campus
Twitter
RT @WWEST_SFU: TECHNOLOchicas is a much needed initiative to raise awareness young #Latinas about careers in #tech. Their stories: h
ttps://…
about 18 hours ago.
RT @UBC: . @ubcengineering ​ alum is working to connect children from Himalyan villages to the STEM communities in Nepal. h
ttps://t.co/mIQx…
about 20 hours ago.
RT @Unearthed_S: @StartupGrindVan @ubcentrepreneur @ubcengineering @bcic - the mining industry's biggest open innovation #hackathon is comi…
about 22 hours ago.
RT @UBC: From yoga, to outdoor art crawls, to live music and petting zoos – Main Mall is the place to be from August 14-18. h
ttps://t.co/dW…
1 day ago.
RT @nbanthia: Loved teaching #MaterialsScience to students from 6 countries during #Vancouver Summer Program at @ubc !! @UBCCivilEng #VSP @…
1 day ago.
RT @MitacsCanada: .@RickGlumacBC and @alejandroadem visiting Eco-Tek – a #BC company developing new wastewater solutions w/help from @ubcen…
1 day ago.
RT @CanadaInSpace: Canadian university teams win 1st (UBC) & 3rd (Windsor) at Spaceport America Cup rocketry competition @Spaceport_Cup htt…
4 days ago.
Hoping for UBC Integrated Engineering alum Victor Chan to return to the Lower Mainland! via @BIVnews @ubcnews h
ttps://t.co/NkgTEcwWzu
4 days ago.
Donate to #UBCBaja's campaign to help them create a brand new car from the ground up! 15 days left!… h
ttps://t.co/Icm87mjE72
4 days ago.
Achieved Milestone
Building Opening