Professors Share Prestigious Cosmology Prize
Dr. Mark Halpern and Dr. Gary Hinshaw of UBC Physics and Astronomy have been awarded the 2012 Gruber Cosmology Prize for their work as part of a 2003 NASA mission that pinpointed the age of the Universe at 13.75 billion years. They will share the $500,000 award with NASA Wilkinson Microwave Anisotropy Probe (WMAP) lead Charles Bennett and other colleagues from the team.
Related Content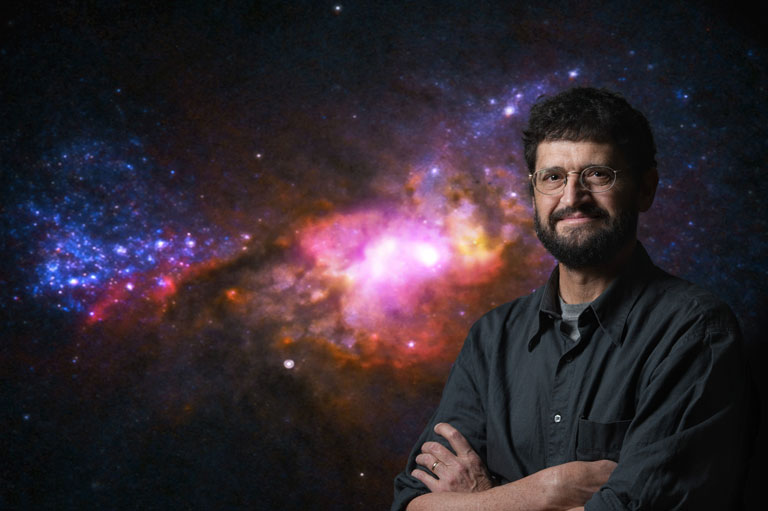 Associated Campus
Vancouver Campus
Twitter

RT @UBCoceans: UBC professor Rashid Sumaila wins Volvo #Environment Prize h
ttps://t.co/pwBWCRDyHy
@envprize @DrRashidSumaila @OceanCanada @…
about 2 hours ago.

RT @ubcnews: UBC researchers discover one gene associated with increased risk of immune system misfiring against peanuts: h
ttps://t.co/Ocpo…
about 3 hours ago.





RT @ubcnews: Funding from @InnovationCA helps @ubc scientists get the equipment and technologies they need to advance research says @ubcpre…
3 days ago.

Interested in using blended learning in your classroom? @UBC_CTLT is offering a free course for instructors… h
ttps://t.co/MvhB6JllOH
3 days ago.

Sarah Burke + colleagues receive $10M in @InnovationCA support for #quantum materials + #astronomy research at #UBC… h
ttps://t.co/EgZZOlvkYC
3 days ago.

RT @ubcnews: MEDIA EVENT TODAY: @MinJusticeEn to announce new funding for the right tools that support the best science h
ttps://t.co/M2TRLB…
3 days ago.
Learn More
Achieved Milestone
Award Received