Professors Share Prestigious Cosmology Prize
Dr. Mark Halpern and Dr. Gary Hinshaw of UBC Physics and Astronomy have been awarded the 2012 Gruber Cosmology Prize for their work as part of a 2003 NASA mission that pinpointed the age of the Universe at 13.75 billion years. They will share the $500,000 award with NASA Wilkinson Microwave Anisotropy Probe (WMAP) lead Charles Bennett and other colleagues from the team.
Related Content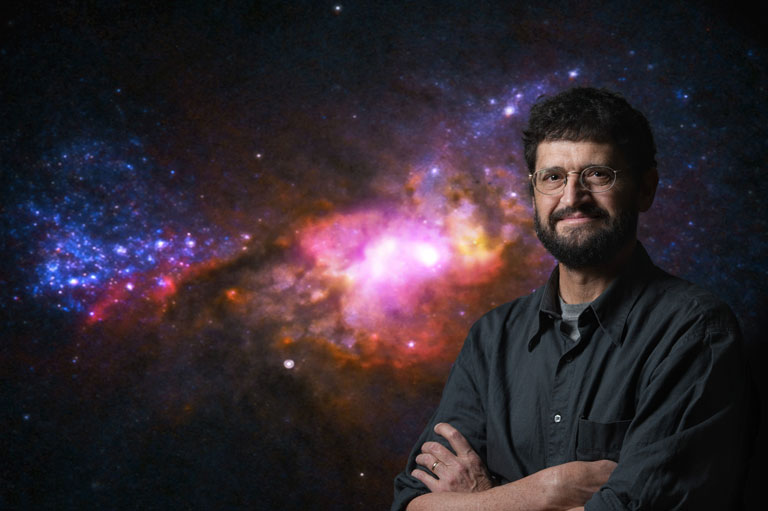 Associated Campus
Vancouver Campus
Twitter

From #Mars to the #Multiverse. British cosmologist and Astronomer Royal Martin Rees speaks at #UBC. September 1.… h
ttps://t.co/r3EsAY9LuG
about 16 hours ago.

Top marks in Canada for @UBCphas and ecology in latest @ShanghaiRanking subject rankings. Learn why:… h
ttps://t.co/pqslN6HWVJ
about 19 hours ago.


Support from @CIHR_IRSC will enable #UBC's Bob Hancock to investigate new treatments for drug resistant infections… h
ttps://t.co/gdEHoHFfkj
about 22 hours ago.


RT @MOA_UBC: .@UBCAstroClub will be setting up solar scopes today and tomorrow on the MOA grounds. Stop by from 2-5pm to see the surface of…
4 days ago.


RT @MOA_UBC: What is the dark sky movement? Tune in to our FB live interview with @UBCphas professor @DoctorLibido tomorrow at 2pm to find…
5 days ago.

RT @alumniubc: Share the excitement of alumni UBC 100 and host a 100 Dinners gathering during our 100th year. h
ttps://t.co/yeP1VMUoWQ
#WeAr…
5 days ago.

RT @ubcnews: Op-ed: Innovative science research in Canada dying a silent death, writes Kelly McNagny of @UBCmedicine - h
ttps://t.co/FCj04a5…
5 days ago.
Learn More
Achieved Milestone
Award Received