Professors Share Prestigious Cosmology Prize
Dr. Mark Halpern and Dr. Gary Hinshaw of UBC Physics and Astronomy have been awarded the 2012 Gruber Cosmology Prize for their work as part of a 2003 NASA mission that pinpointed the age of the Universe at 13.75 billion years. They will share the $500,000 award with NASA Wilkinson Microwave Anisotropy Probe (WMAP) lead Charles Bennett and other colleagues from the team.
Related Content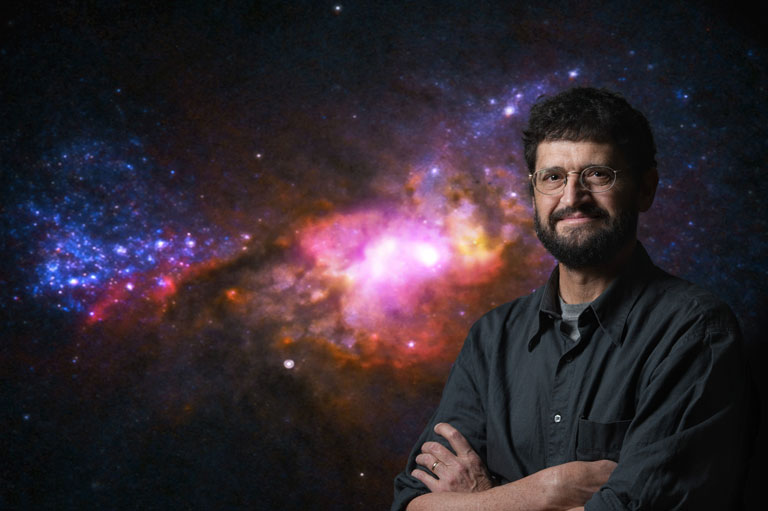 Associated Campus
Vancouver Campus
Twitter


RT @BamfieldMSC: Welcoming new members to the #Bamfieldscholarssociety #bmscfall2017 #welovescience @UVicScience @ubcscience @SFU_Science @…
about 18 hours ago.

RT @pimsmath: To one and all, the @pimsmath main office at @UBC will be closed for the holidays as of 5pm today. Our doors will open again…
1 day ago.

We had a great year at #UBC #Science and want to share some of our discoveries with this short video. h
ttps://t.co/beQoVLxSNR
1 day ago.

RT @alumniubc: RT @UBCgarden: Spot the UBC Botanical Garden Christmas tree at Robert H. Lee Alumni Centre ! From now until December 23rd vo…
1 day ago.

Companies are developing protein substitutes to replace wasteful fish meal used in aquaculture. Breweries and disti… h
ttps://t.co/IRGrKEqocs
1 day ago.

Biotech advancements can allow scientists to reduce and even eradicate certain species, such as disease-causing ins… h
ttps://t.co/d2brhBkMYc
1 day ago.

Winemakers worry that wildfire smoke could alter taste of wine. #UBC researchers have developed a test for their gr… h
ttps://t.co/BPZMagyJnI
2 days ago.

RT @ubcnews: Thai fishing fleet under-reporting catch by 600 percent, says UBC report h
ttps://t.co/dmoEPdAPNa
via @radionz @SeaAroundUs
3 days ago.

RT @ubcprez: Looking forward to welcoming Margo Seltzer to UBC next fall as as Canada 150 Research Chair in Computer Systems. Margo is curr…
3 days ago.
Learn More
Achieved Milestone
Award Received