Micro Electro Fabrication Facility
With the ability to fabricate devices as small as one-millionth of a metre, the new Micro Electro Fabrication facilities at UBC's Okanagan campus provide state-of-art tools for a new generation of engineering students. The labs and faculty also create solutions for wide scope of industry and community partners.
Related Content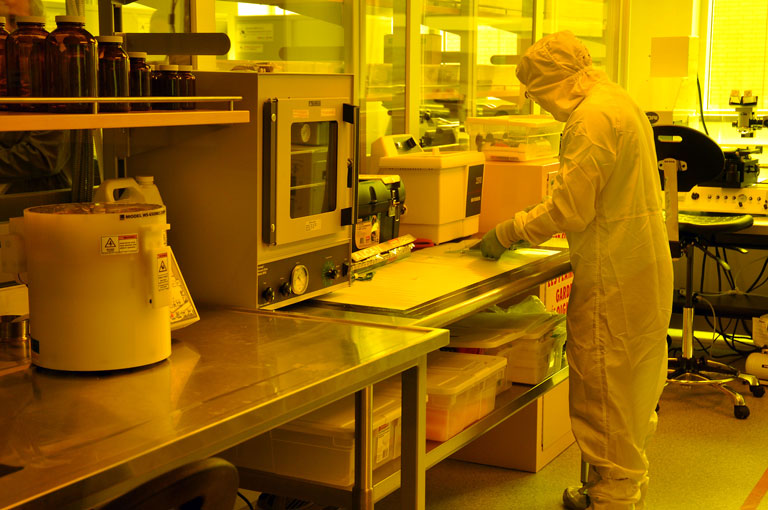 Associated Campus
Okanagan Campus
Twitter
Meet Kwan Fung, a mining graduate who is passionate about changing the public perception of the mining industry. Du… h
ttps://t.co/aZdNitkK5H
about 15 hours ago.
Congratulations to APSC researchers Mattia Bacca, Jordi Honey-Roses, Carlos Molina Hutt and Lyndia Wu on their… h
ttps://t.co/WKdKnXHrRu
about 16 hours ago.
RT @ubcappscience: Discover cutting-edge clean technologies + solutions at the #CEMMI2019 Innovation Showcase on May 28 & 29. Free admissio…
about 16 hours ago.
In honour of #BCMiningMonth, we are highlighting APSC's 2019 graduate Rising Stars from Mining. Congratulations to… h
ttps://t.co/Akt2lX8XNm
about 18 hours ago.
Great news @jjhorgan — getting kids involved in STEM early is so important! Only 12% of BC's professional engineers… h
ttps://t.co/lPc5c9lHek
about 18 hours ago.
Can you imagine a technology that will enable amputees with prosthetic to regain the ability to feel?🤔 Meet elect… h
ttps://t.co/7aSpOWyEnj
about 19 hours ago.
Great news for Mangrove! — a technology that was developed in the Wilkinson research group at @CHBEUBC. h
ttps://t.co/LtVUqu8Buh
1 day ago.
RT @ubcappscience: UBC Applied Science is co-exhibiting with the BC Ministry of Jobs, Trade and Technology @hyfcell2019 on May 22 & 23. Vis…
2 days ago.
Nathan Skubovius is a proud member of the Tahltan Nation. At UBC, he was president of the UBC Mining Undergraduate… h
ttps://t.co/ck5Kc0bPQW
2 days ago.
Achieved Milestone
Building Opening