Micro Electro Fabrication Facility
With the ability to fabricate devices as small as one-millionth of a metre, the new Micro Electro Fabrication facilities at UBC's Okanagan campus provide state-of-art tools for a new generation of engineering students. The labs and faculty also create solutions for wide scope of industry and community partners.
Related Content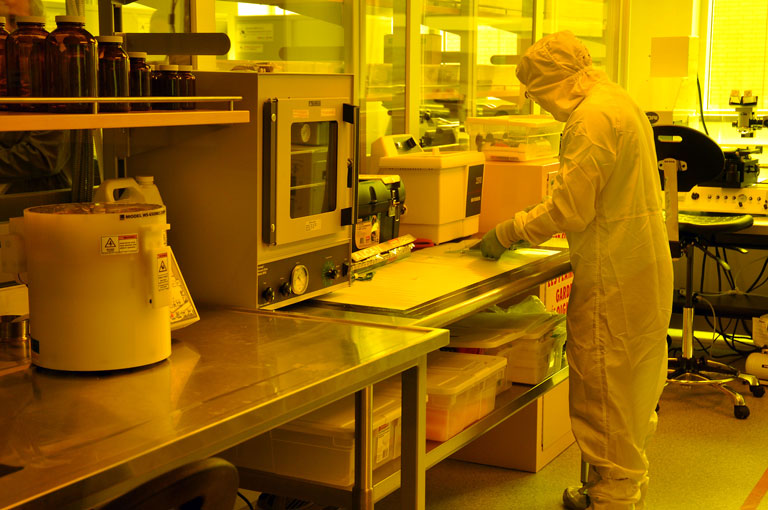 Associated Campus
Okanagan Campus
Twitter
While studying at @UBCOSOE, Florence Belanger-Jones worked to incorporate Indigenous knowledge into engineering cur… h
ttps://t.co/ffcSshzvvL
about 3 hours ago.
Congratulations to Justin Yu for winning the SB3C Student Paper Competition! Read more of his story here: h
ttps://t.co/YPpZIk5dsO
@BME_UBC
1 day ago.
Before graduating, Joel Hunter was a dedicated member of the Advanced Thermofluidic Laboratory at @UBCOSOE. He was… h
ttps://t.co/t1XZ5kUf0s
1 day ago.
Take a leading role in the integrated design, construction and maintenance of green buildings with the MEL in High… h
ttps://t.co/iIBfZynILy
2 days ago.
Last year, Julia Dinglasan served as the president of the UBC Civil Club! As president, she advocated for women in… h
ttps://t.co/hf7Hn1RH8s
4 days ago.
A new @UBCOSOE research aims to improve the efficiency and cost associated with charging electric vehicles. Read mo… h
ttps://t.co/9Bo13yWo4q
4 days ago.
David Stockton took two years off of his residency to do a MASc in @BME_UBC — despite not having an engineering bac… h
ttps://t.co/7Ihg6PiUzp
5 days ago.
RT @UBC: In March, as everything transitioned online, so did @GeeringUp, @ubcengineering's Engineering Outreach program for youth. Check…
5 days ago.
UBC prof Matt Lowe is leading a study on the link between social media usage and well-being, depression and body im… h
ttps://t.co/pW4H9Ecj9D
8 days ago.
Achieved Milestone
Building Opening