Professors Share Prestigious Cosmology Prize
Dr. Mark Halpern and Dr. Gary Hinshaw of UBC Physics and Astronomy have been awarded the 2012 Gruber Cosmology Prize for their work as part of a 2003 NASA mission that pinpointed the age of the Universe at 13.75 billion years. They will share the $500,000 award with NASA Wilkinson Microwave Anisotropy Probe (WMAP) lead Charles Bennett and other colleagues from the team.
Related Content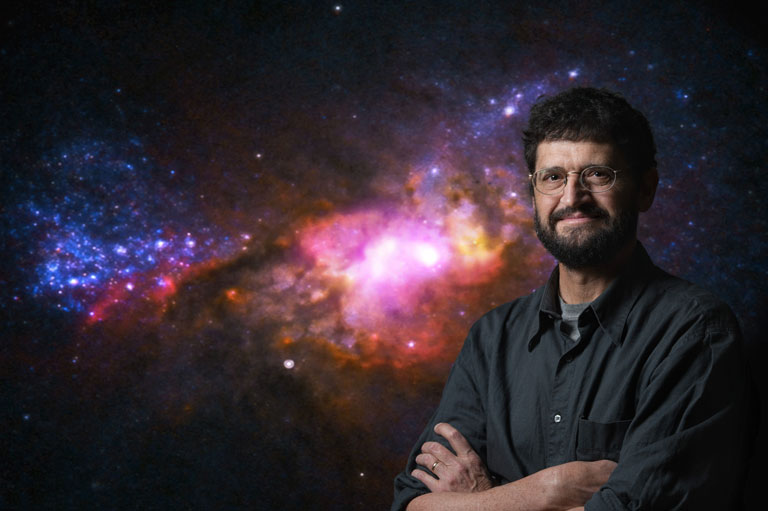 Associated Campus
Vancouver Campus
Twitter

RT @campusubc: Work in a #UBC lab? Shut the Sash competition runs Nov 9 - Dec 21 in Pharm Sciences Bldg, Michael Smith Labs (including NCE)…
3 days ago.

Welcome back, Wall-e! Our underwater glider, Wall-e, was successfully recovered this morning, ending his inaugural… h
ttps://t.co/ZymcKFZMGD
4 days ago.

Free talk @VPL. Living in Earthquake Country: #UBC researchers discuss seismic risks, tsunamis and recent progress… h
ttps://t.co/ROmOFqciEJ
4 days ago.

RT @UBC_CTLT: Have you conducted research about #studentlearning and #teaching techniques and have applied it at @UBC? Apply in under 10 mi…
5 days ago.

Pioneering condensed matter physicist and @Caltech president Thomas Rosenbaum discusses Quantum Annealing and Compu… h
ttps://t.co/KWuU4rAvGt
6 days ago.

RT @ubcequity: How can we empower leaders through inclusive excellence? Join award winning author and scholar Dr. Damon A. Williams as he e…
6 days ago.

RT @ubcnews: A study led by @UBCoceans reveals that the seal population may impact the number of chinook salmon. B.C. First Nations look to…
6 days ago.

Fun with jellyfish: #UBC researcher Jessica Schaub's fascination with marine life started with The Little Mermaid a… h
ttps://t.co/T93FsH7a08
6 days ago.

New drone footage on resident killer whales collected by #UBC researchers, in collaboration with the Hakai Institut… h
ttps://t.co/mHKlhHvN0I
6 days ago.

RT @ubcnews: Andrew Trites @UBCoceans suggests setting aside herring reserves to protect herring from accidental over-exploitation . https:/…
6 days ago.
Learn More
Achieved Milestone
Award Received