Professors Share Prestigious Cosmology Prize
Dr. Mark Halpern and Dr. Gary Hinshaw of UBC Physics and Astronomy have been awarded the 2012 Gruber Cosmology Prize for their work as part of a 2003 NASA mission that pinpointed the age of the Universe at 13.75 billion years. They will share the $500,000 award with NASA Wilkinson Microwave Anisotropy Probe (WMAP) lead Charles Bennett and other colleagues from the team.
Related Content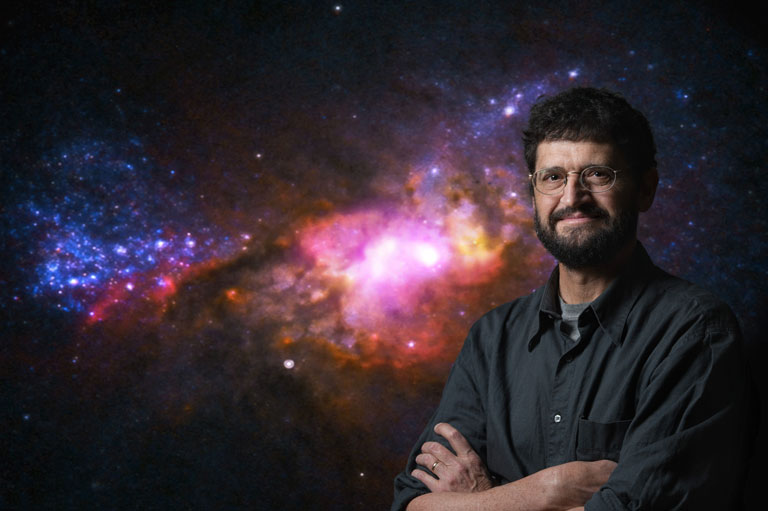 Associated Campus
Vancouver Campus
Twitter

RT @UBCoceans: Why killer whales are attacking boats in southern Europe. Dr Andrew Trites (@ubcmarinemammal) talks to @CNN about what might…
about 5 hours ago.

RT @UBC_CS: Our own Alan Mackworth stresses the importance for government to consider restrictions in order to prevent misuse of AI technol…
3 days ago.

RT @UBCphas: Jess McIver, PHAS faculty and new Deputy Spokesperson for the LIGO Collaboration at UBC, speaks to the new gravitational-wave…
3 days ago.

RT @UBCoceans: It's very important that we include everyone when we talk about actions to reduce #plastic. We need innovative ways to creat…
4 days ago.

RT @sse_evolution: Congratulations to Dr. Sally Otto, recipient of the 2023 Lifetime Achievement Award! Don't miss her award talk on Friday…
4 days ago.

RT @UBCphas: PHAS instructor Ioan "Miti" Isbasescu explains ways to use AI (for good) in the classroom h
ttps://t.co/W6GJvz924F
#AI #physi…
4 days ago.

RT @UBC_CS: Our own @VeredShwartz discusses the capabilities and limitations of language models like #ChatGPT with Gloria Macarenko on @CBC…
5 days ago.

.@UBCphas prof Dr. Jeremy Heyl (@jsheyl) will be searching for ancient planetary systems on the James Webb Space Te… h
ttps://t.co/U5yeBDc8kM
5 days ago.

RT @UBC_CTLT: Your feedback matters! UBC faculty, participate in the Teaching Practices Survey and share your feedback on the current teach…
6 days ago.

RT @UBC_ARC: Do you know databases play an important role in supporting research? Want to adopt a database solution & see the benefits? Joi…
6 days ago.
Learn More
Achieved Milestone
Award Received