Professors Share Prestigious Cosmology Prize
Dr. Mark Halpern and Dr. Gary Hinshaw of UBC Physics and Astronomy have been awarded the 2012 Gruber Cosmology Prize for their work as part of a 2003 NASA mission that pinpointed the age of the Universe at 13.75 billion years. They will share the $500,000 award with NASA Wilkinson Microwave Anisotropy Probe (WMAP) lead Charles Bennett and other colleagues from the team.
Related Content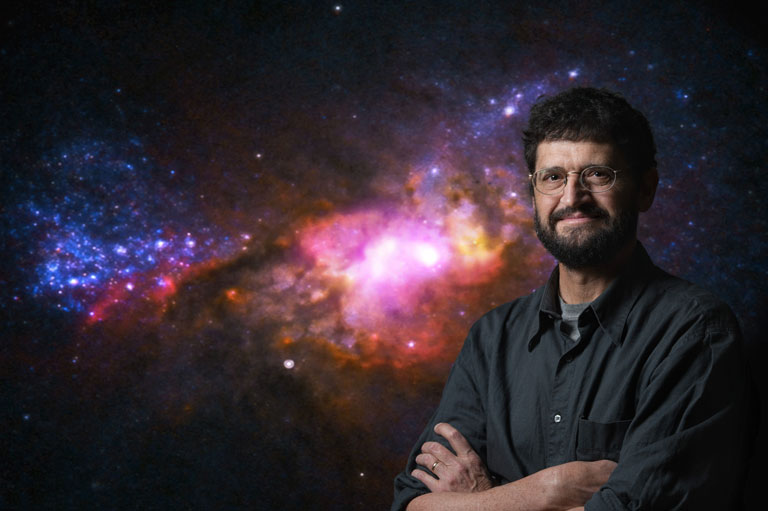 Associated Campus
Vancouver Campus
Twitter

#SFU professor Veselin Jungic and #UBC professor Mark MacLean are using Indigenous storytelling to teach math.… h
ttps://t.co/2lyWptlHxi
about 3 hours ago.

RT @UBC: #UBC marks #NationalIndigenousPeoplesDay by flying the flags of the Musqueam Band and Okanagan Nation Alliance. Soon, those flags…
about 5 hours ago.

RT @ubcmath: Indigenous Storytelling inspires youth to study mathematics! Credit to V Jungic (@SFUMath) and UBC's own Mark Mac Lean (@markt…
about 22 hours ago.

#UBC researchers: Have an innovation in #appliedsciences or #naturalresources you want to get to market? Apply for… h
ttps://t.co/3F2XEw97Kk
1 day ago.

RT @ubcscience: Setting inner-city youth up for success at university: #UBC #Science student Shawna Narayan created a program which helps h…
1 day ago.


We're very proud to unveil the @Wheaton_PM Atrium in #UBC's Earth Sciences Building today. Learn more about ESB:… h
ttps://t.co/JofkNXj3jG
2 days ago.


RT @UBC_CTLT: At last month's TLEF Showcase, fifty teams presented on how they're improving the learning experience at #UBC. Check out phot…
2 days ago.

Faculty and staff honour Dean Simon Peacock (with a one-off custom bobblehead and a talking stick!) as he wraps up… h
ttps://t.co/qDPgZYQMQn
2 days ago.
Learn More
Achieved Milestone
Award Received