Professors Share Prestigious Cosmology Prize
Dr. Mark Halpern and Dr. Gary Hinshaw of UBC Physics and Astronomy have been awarded the 2012 Gruber Cosmology Prize for their work as part of a 2003 NASA mission that pinpointed the age of the Universe at 13.75 billion years. They will share the $500,000 award with NASA Wilkinson Microwave Anisotropy Probe (WMAP) lead Charles Bennett and other colleagues from the team.
Related Content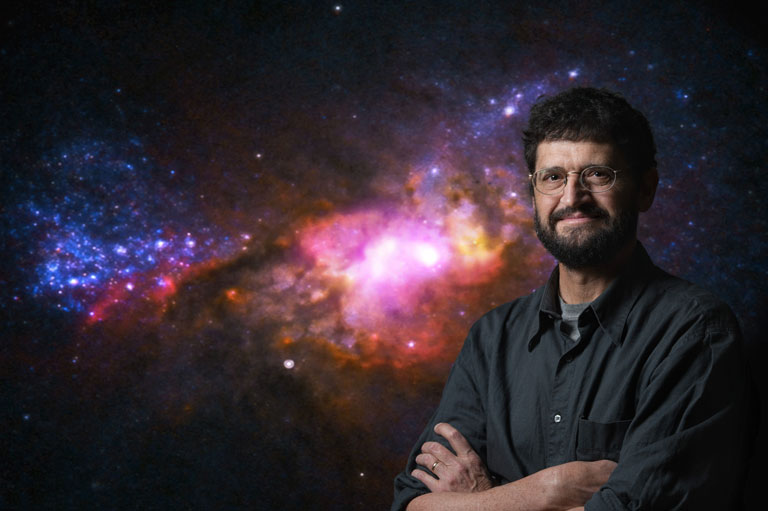 Associated Campus
Vancouver Campus
Twitter

RT @UBC: UBC geneticist Karissa Milbury is working to identify the most interesting strains of yeast for beer production, through genomic t…
3 days ago.


.@CBCWorldatSix talks to Bob Hancock, a microbiologist at #UBC, about research into using blood from newborns to d… h
ttps://t.co/PsfEf25tin
3 days ago.

@CBCWorldatSix talks to #UBC's Bob Hancock about using blood from newborns to develop better infant vaccines in th… h
ttps://t.co/YeWnq2GGOW
3 days ago.

A homespun Canadian telescope could explain mysterious radio signals from the distant universe. Via… h
ttps://t.co/cdhUDeFt3H
4 days ago.

#UBC's science teaching and learning community is invited to our Education Open House: April 5. Feature talks from… h
ttps://t.co/ncTp43iMai
4 days ago.


RT @alumniubc: A pioneer of Vancouver's now-thriving craft beer scene, James "mad scientist" Walton, BSc'85, of @StormBrewingVan has always…
5 days ago.

RT @WallInstitute: Happening tonight! The @OuterSpaceInst is hosting a public forum on the challenges of human habitation in space. The tal…
5 days ago.

RT @ubcscience: A yeast for all seasons — and temperatures: how genomics might make yeast glow and make for better #beer: h
ttps://t.co/6zDE…
5 days ago.
Learn More
Achieved Milestone
Award Received